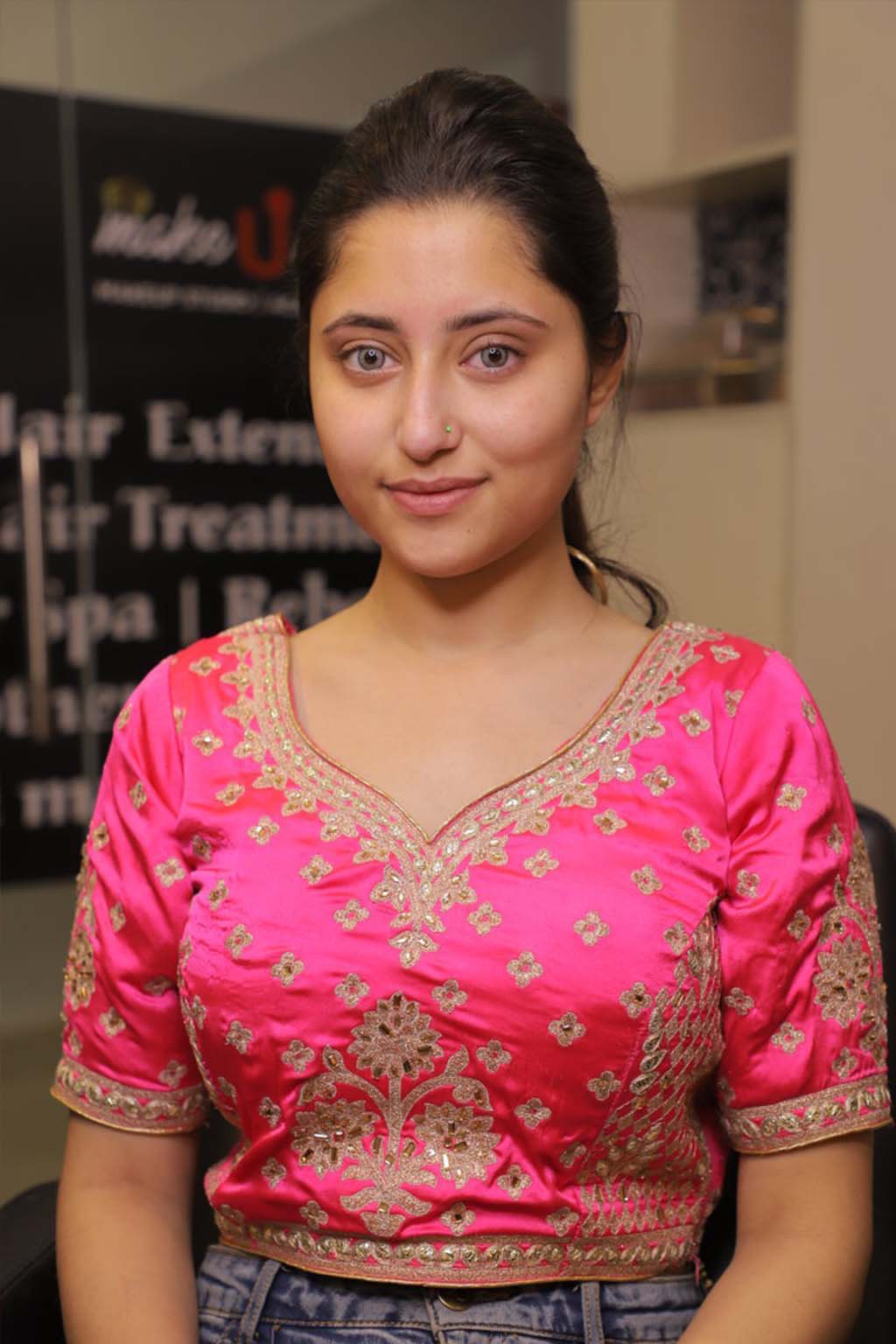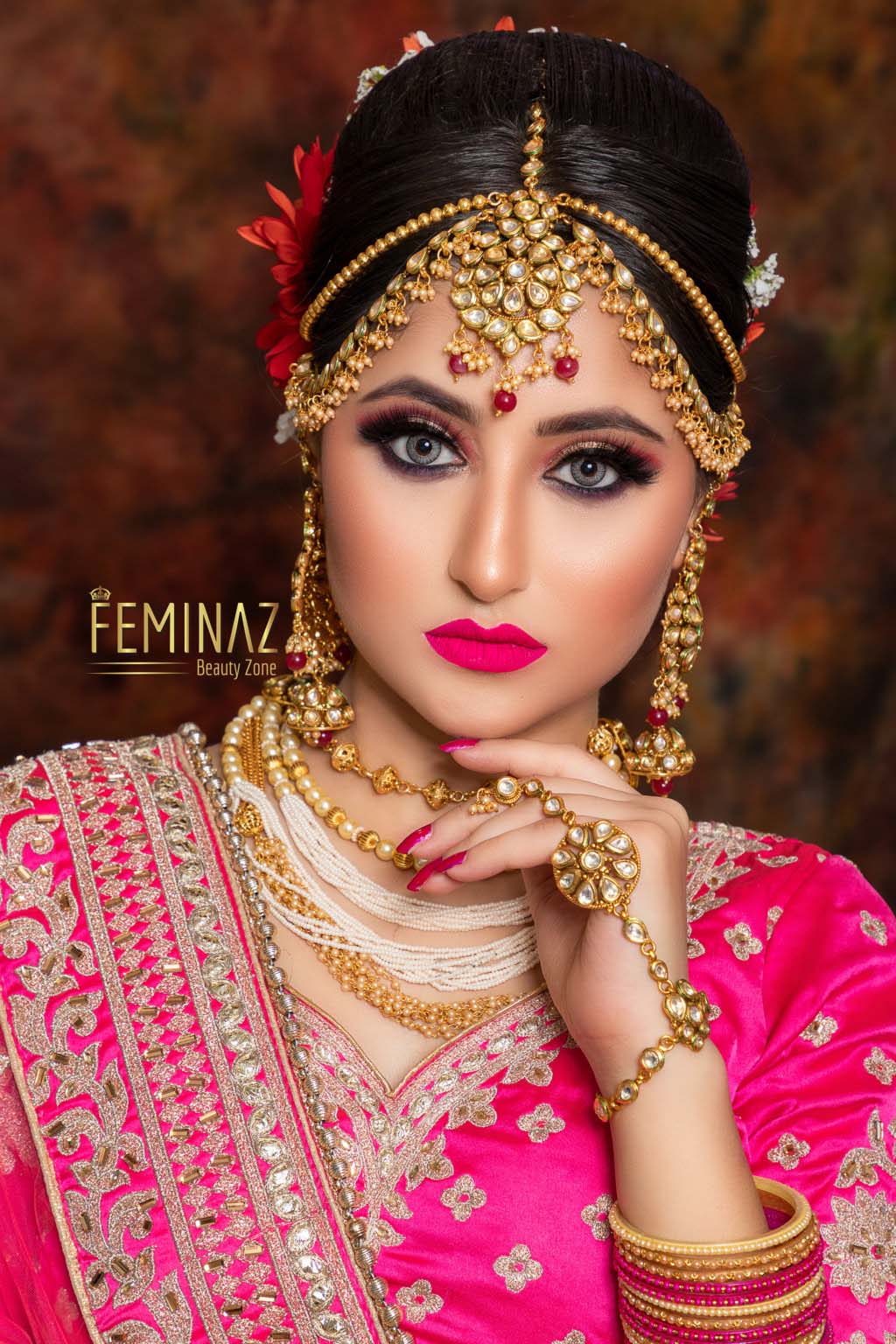 The day when each and every moment will be for you is your wedding day, where the bride has the most majestic look. It's nowhere other than Feminaz Beauty Zone where you get adorned with greater perfection, to transform your look into a spell binding one. The expert professionals at our bridal beauty parlour create a perfect balance by offering you a number of sittings as per your skin requirement so that the freshness of bridal makeup can deliver the most prominent look in your photo album and make everyone's head turn.
We promise to take care of your every need, from the hair stylists to the skin specialists, each will strive to make you look and feel simply beautiful. Our expert bridal makeup artists promise to amaze, you with their high quality services at an unbeatable price. We suggest you to make a prior booking in order for us to serve your needs better!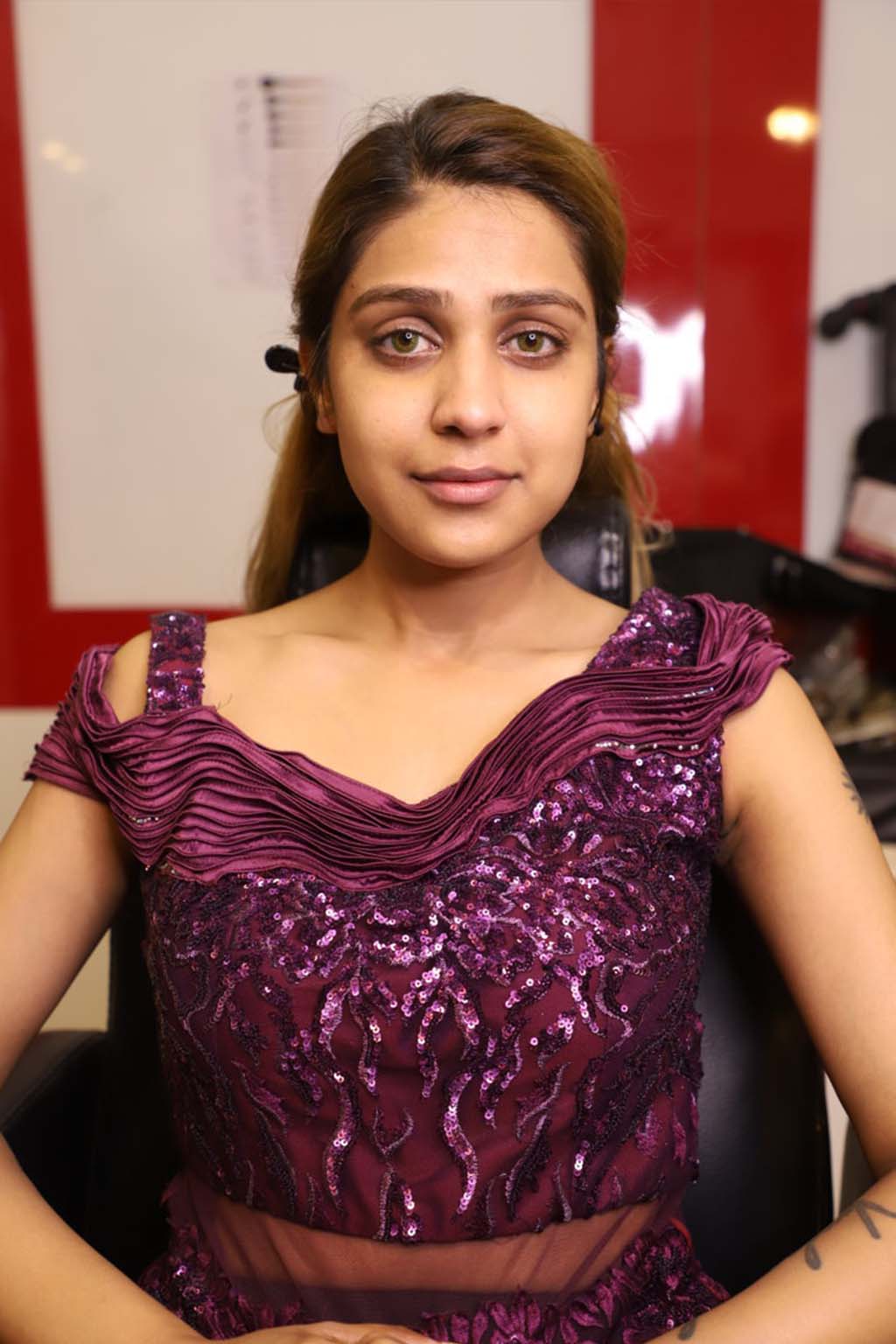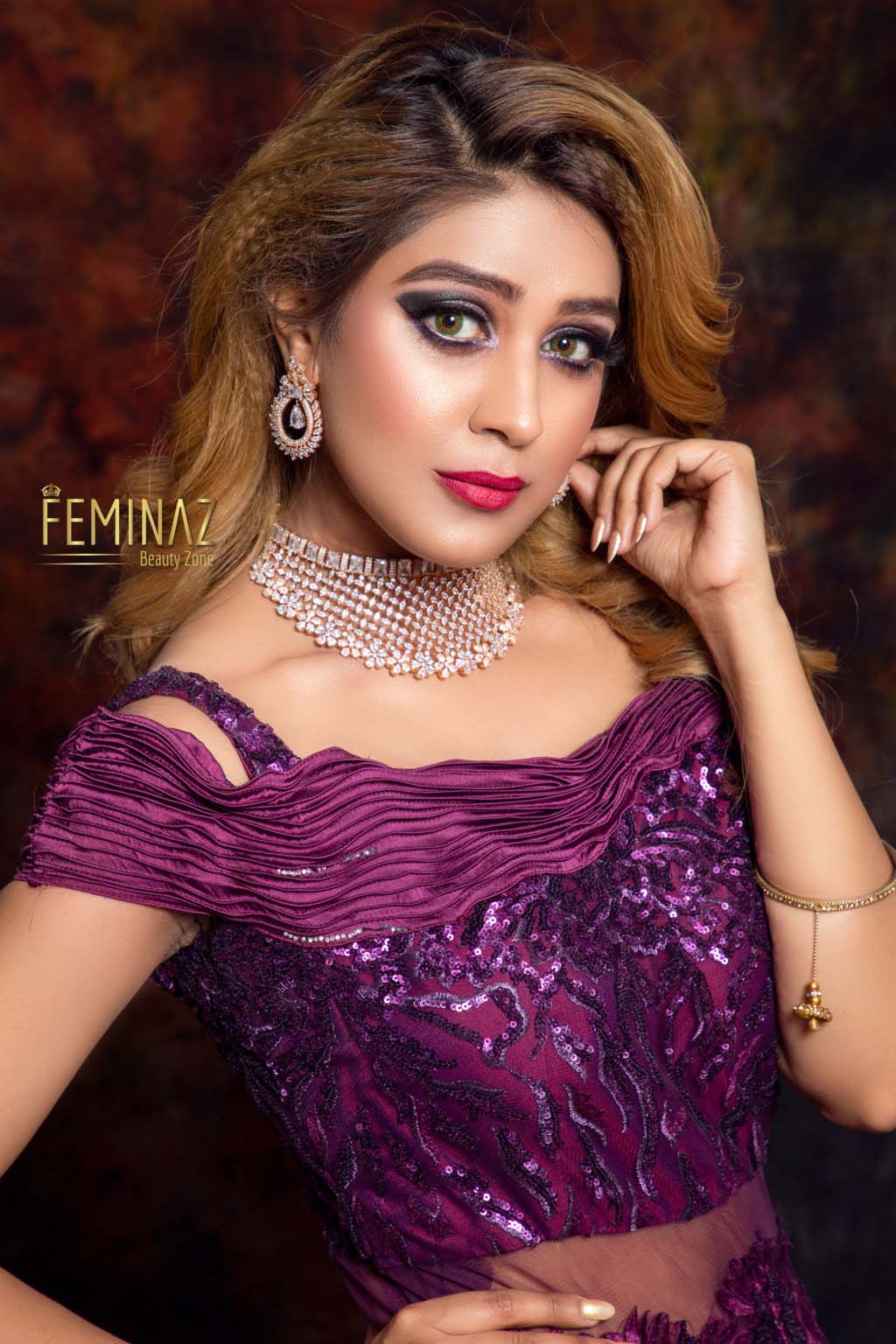 Bridal Makeup Price Menu *
Bridal Makeup by Mrs. Pooja Sharma
$264 +
18000+ INR
Bridal Makeup
$145 +
10000+ INR
Bridal Makeup - HD
$190 +
13000 + INR
Bridal Makeup - Airbrush
$ 235 +
16000+ INR
Sagan MakeUp
$110 +
7500+ INR
Engagement MakeUp
$110 +
7500 + INR
Reception MakeUp
$132 +
9000 + INR
Wedding Guest Makeup
Available
Please Ask
Trial Makeup (Paid)
Available
Please Ask
Party MakeUp
$37 +
2500 + INR
Party MakeUp -HD
$51 +
3500 + INR
Party Make-Up - Airbrush
$66 +
4500 + INR
Light MakeUp
$29 +
2000 + INR
Farewell MakeUp
$29 +
2000 + INR
Saree Draping / Dress Setting
$3 +
200 + INR
Prices are effective for FY 2020 -21 Only.