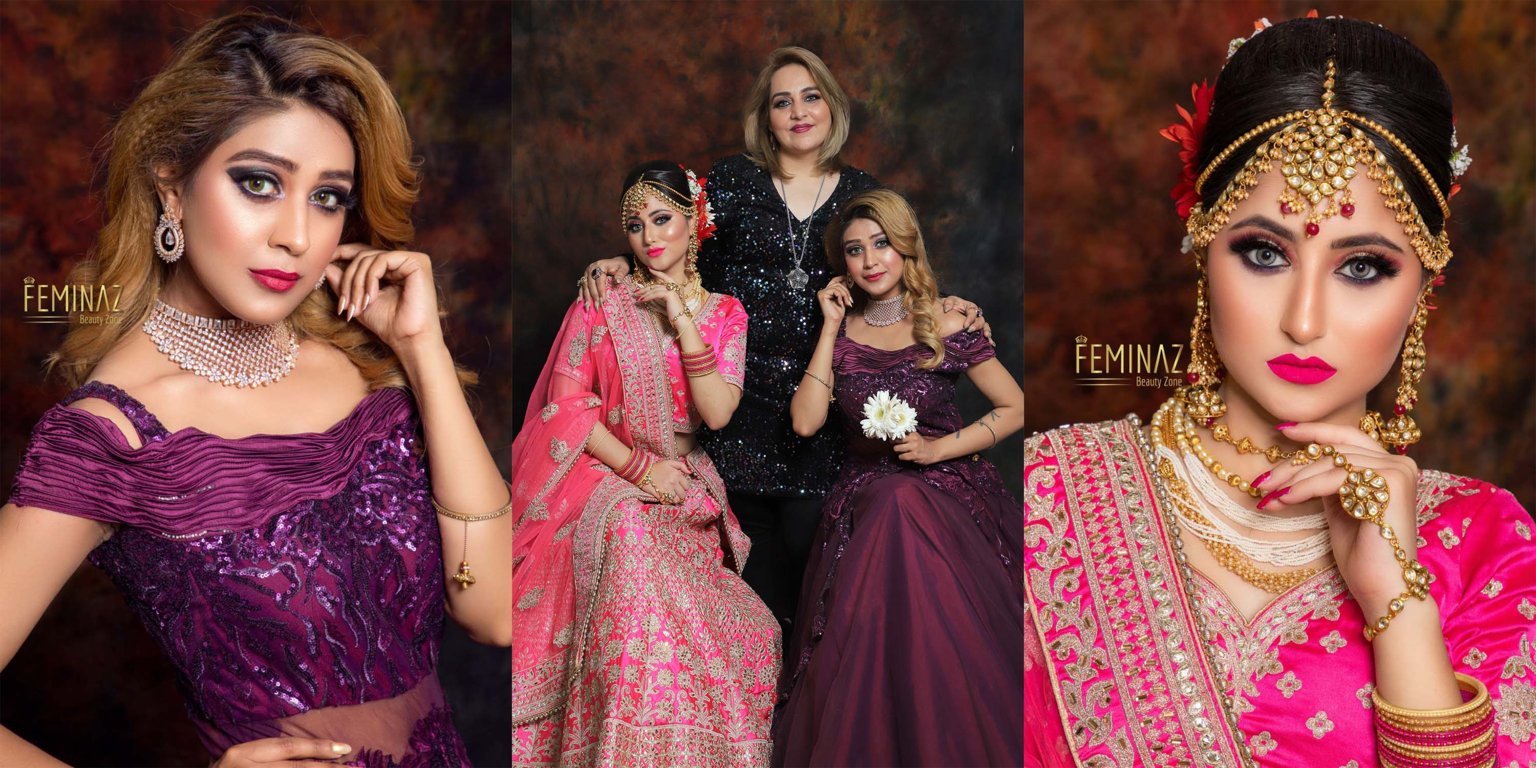 Thanks for expressing an interest in the bridal makeup services in Gurgaon and NCR, that we provide at our bridal beauty parlour studio or your wedding venue for your grand wedding day when you are stepping ahead to be a bride. Since it is a big day and comes once in our lives, our bridal packages will fit into your budget, and for the rest, we are here at your disposal to serve you in the best way possible.
We are here to make you relaxed and beautiful for your auspicious day. We are providing the best bridal makeup services since 1998, for one and all, be it any occasion, of any size huge or small. Your flawless look guarantees to rob the attention of every viewer and directs numerous compliments your way, and that is the gift from our makeup studio to you on your big day.
For the bride and her bridesmaids, we have our pro team of best makeup artist and hair stylists in Delhi-NCR, who will cater to all your needs from Engagement (Sagan) & Sangeet Makeup, Pre-Bridal Packages to Bridal Makeup and Reception Makeovers.
Feminaz Beauty Zone also gives you an exceptional service to book the entire salon for you and your dear ladies to get your hairstyle and makeup done, have refreshments, listen to your favorite music and get ready for the special day ahead.
Our senior celebrity makeup artist, Ms. Pooja Sharma (up skilled by Marie Claire-UK) and the team of expert stylists and bridal makeup artists can even come to you. Be it at your house, hotel or the venue of the occasion. We bring a plethora of impeccable beauty services to your door step so that you can add dazzle to your beauty with ease at the place of your comfort.
From Indian designer dresses to Mehendi and jewellery you wear, our experts have a mantra for all that you need for your wedding day. With the expertise of professionals and the magical tip of their brushes, they assure a perfect makeover to add a glow to your beauty with a great touch of the blush, the concealer for your face and a perfect share of colours for your eyes and nails.
Amp up your look and style by getting best bridal makeup and pre-bridal services of Feminaz Beauty Zone's Makeup Studio.
Because We Want to See You Look Gorgeous with A Glowing Smile on Your Wedding