Indian Bridal Makeup 2020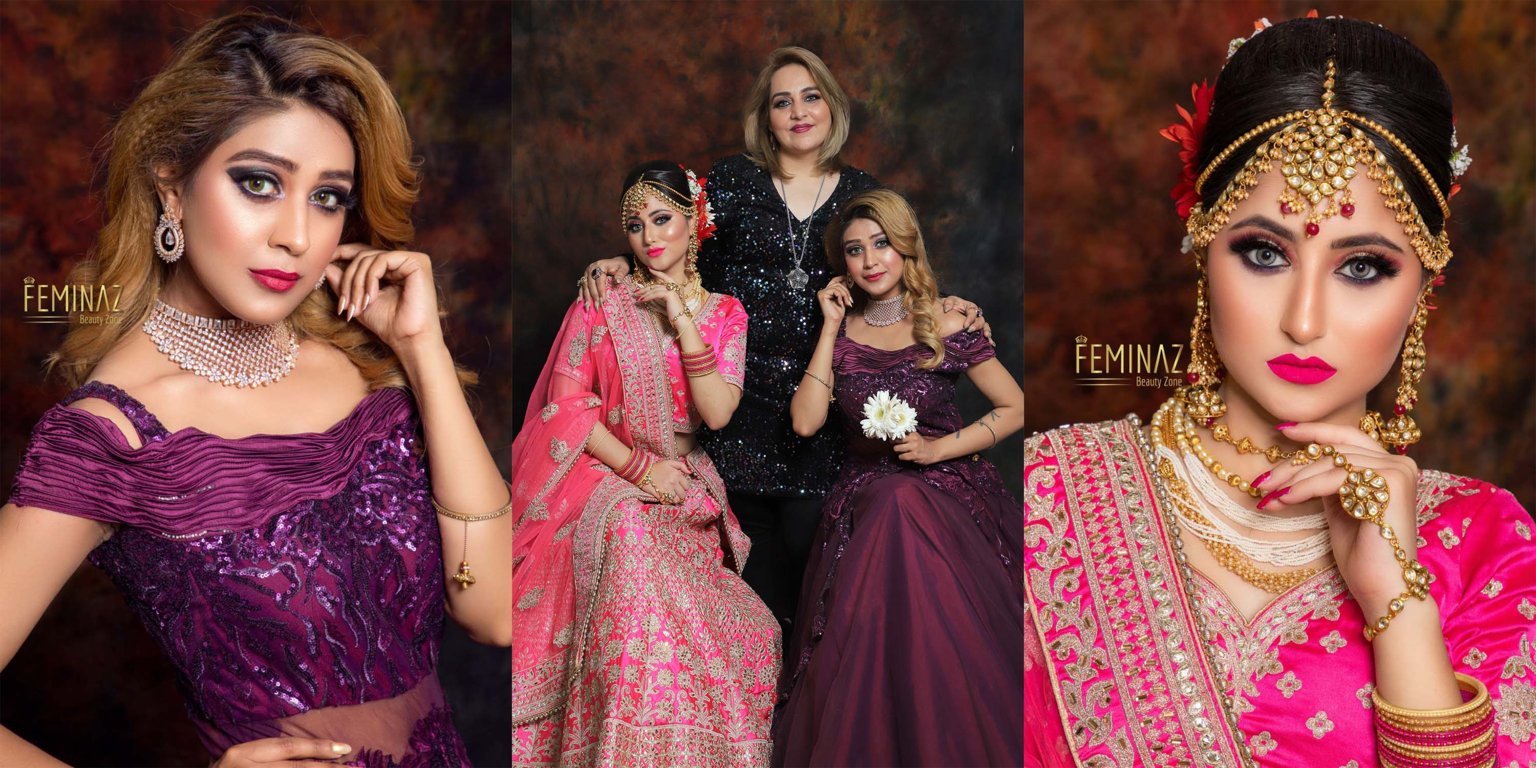 The senior celebrity makeup artist in Delhi, Mrs. Pooja Sharma's career roots back to 1994 when she started to work in the beauty and wellness industry and took a great leap forward with the founding of Feminaz Beauty Zone. She has been involved in over 2100 makeup projects ranging from Bridal Makeup to Fashion Weeks over the past 21 years.
Her team of professional makeup artists in Delhi ang Gurgaon is fully trained and vastly experienced in Bridal Makeup, Light Party Makeup, Theater, TV, Film, Magazine, Ramp and all kinds of hair and makeup. They also provide an array of personalized makeup services for the most momentous days of your life.
With a wide range of certifications and awards up her sleeves, she has her own makeup studio in Delhi, Dwarka (Near Hotel ITC Welcom). She also works as a freelance makeup artist and be available at the venue of your choice or do make-ups for the bride and her wedding guests at destination weddings.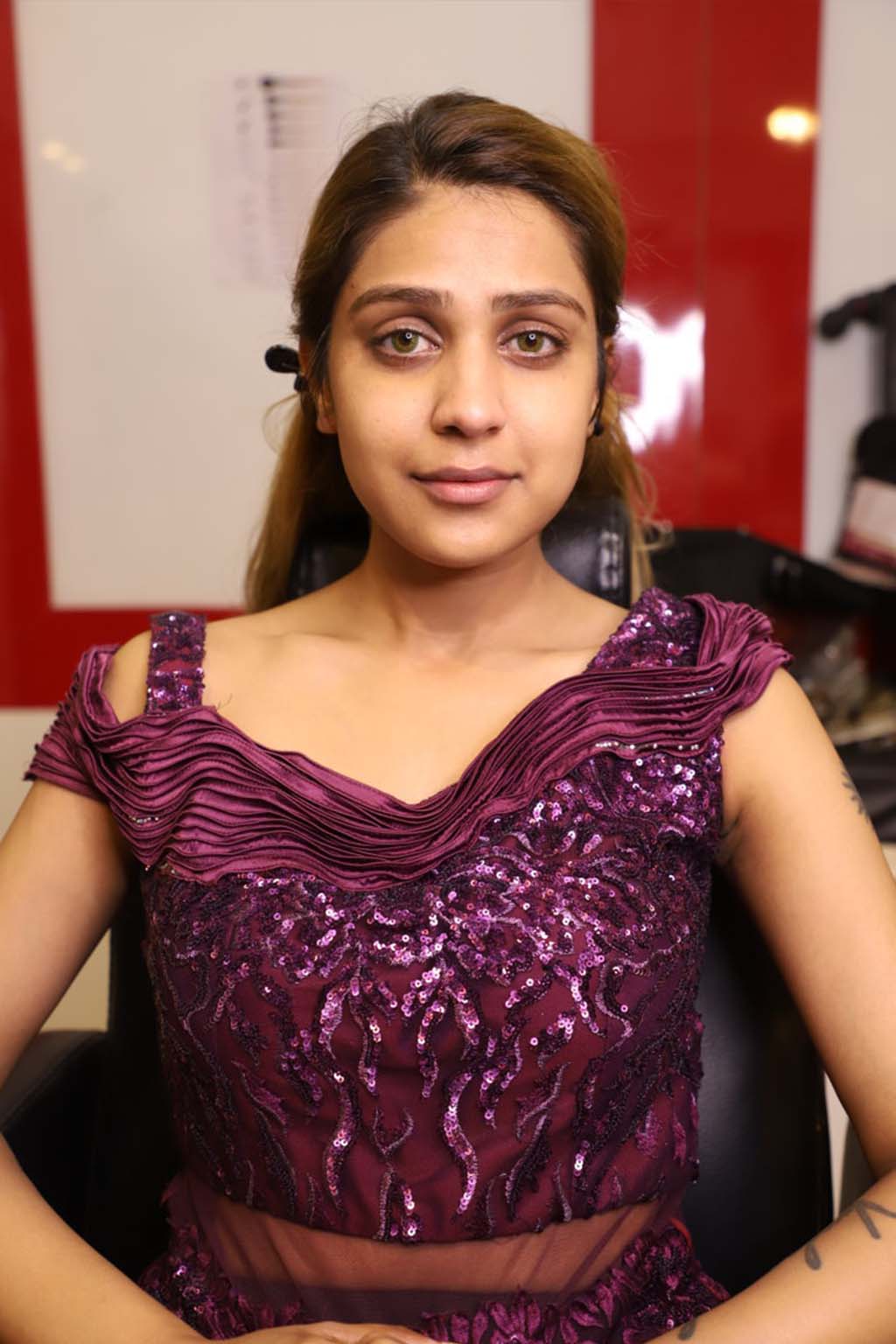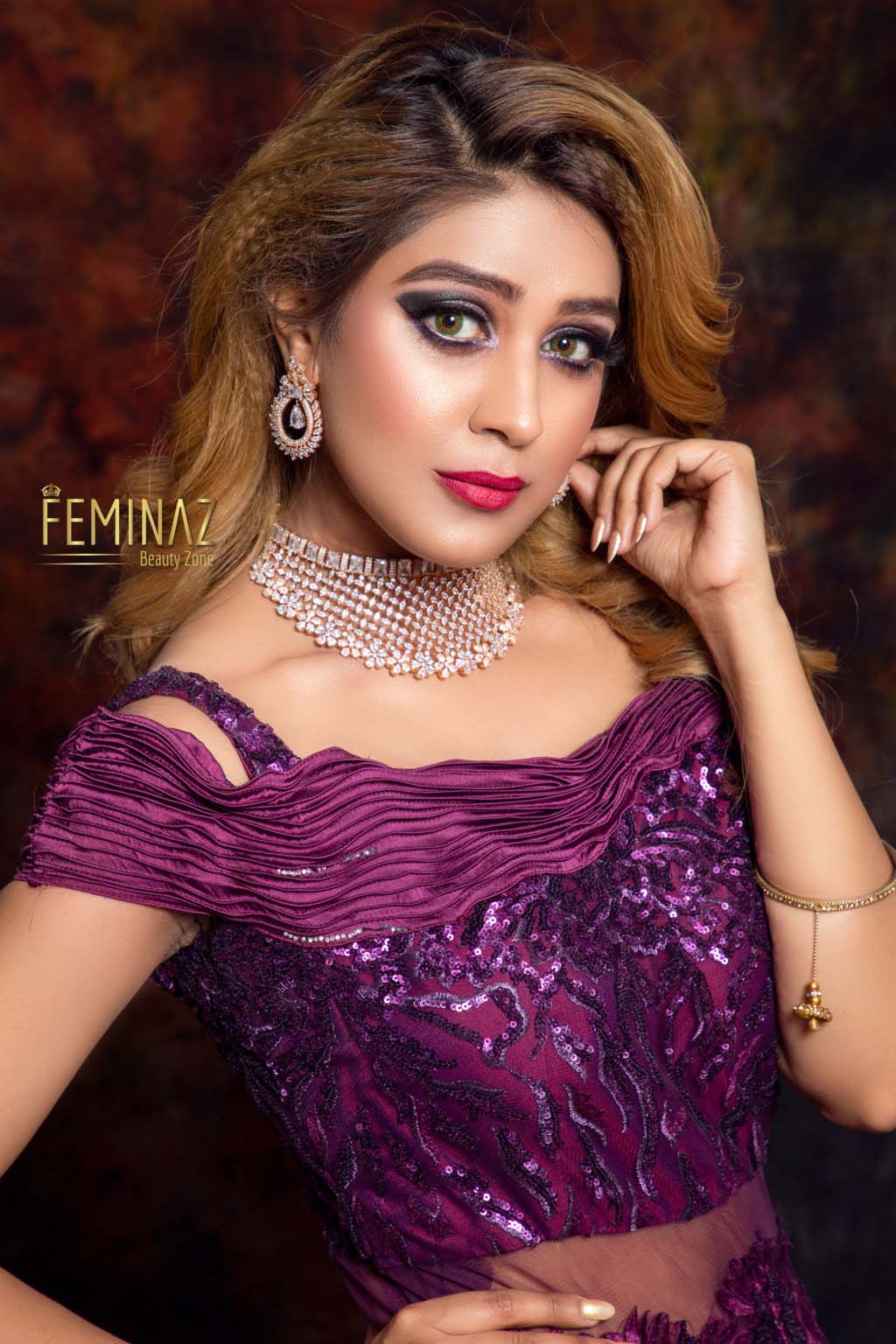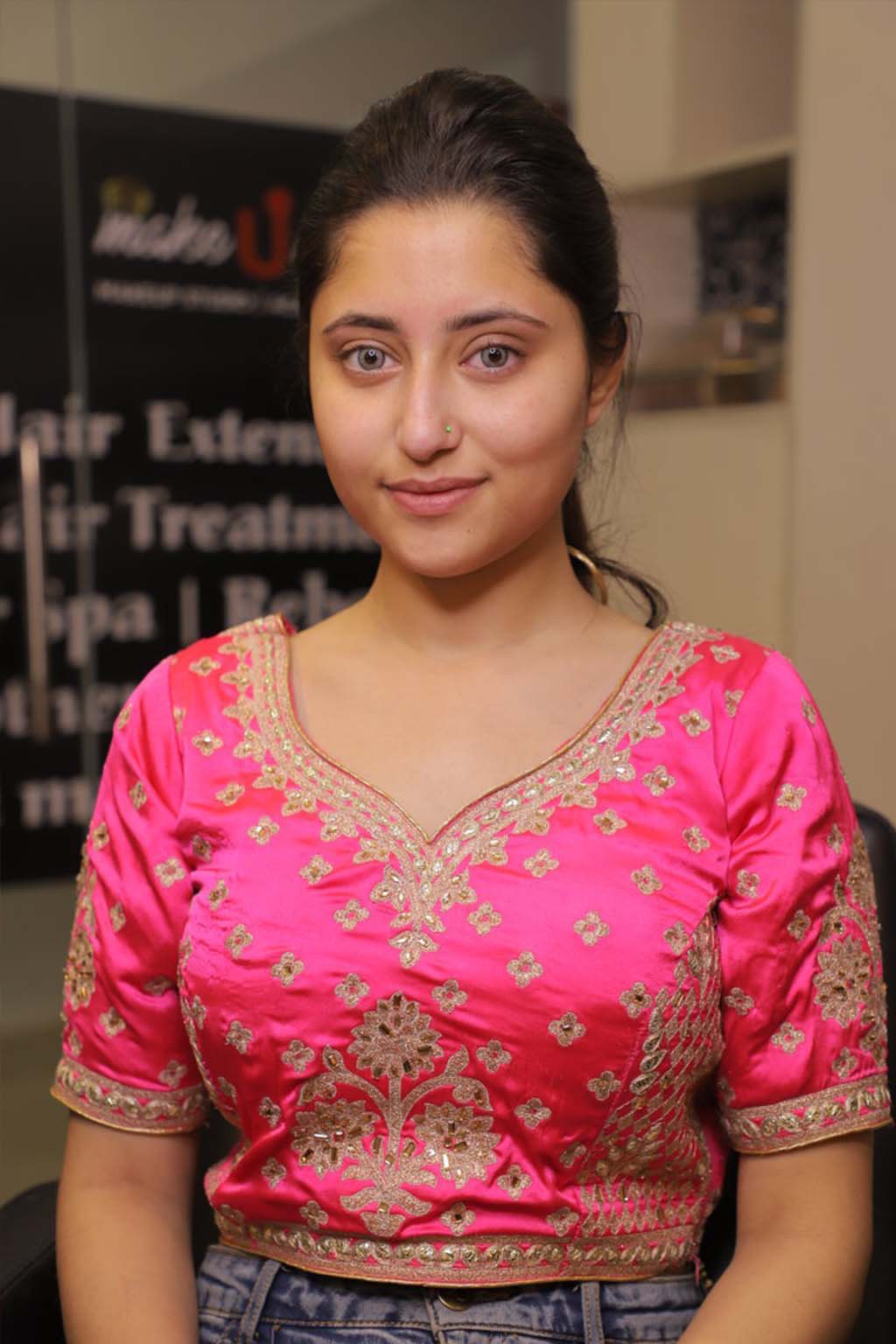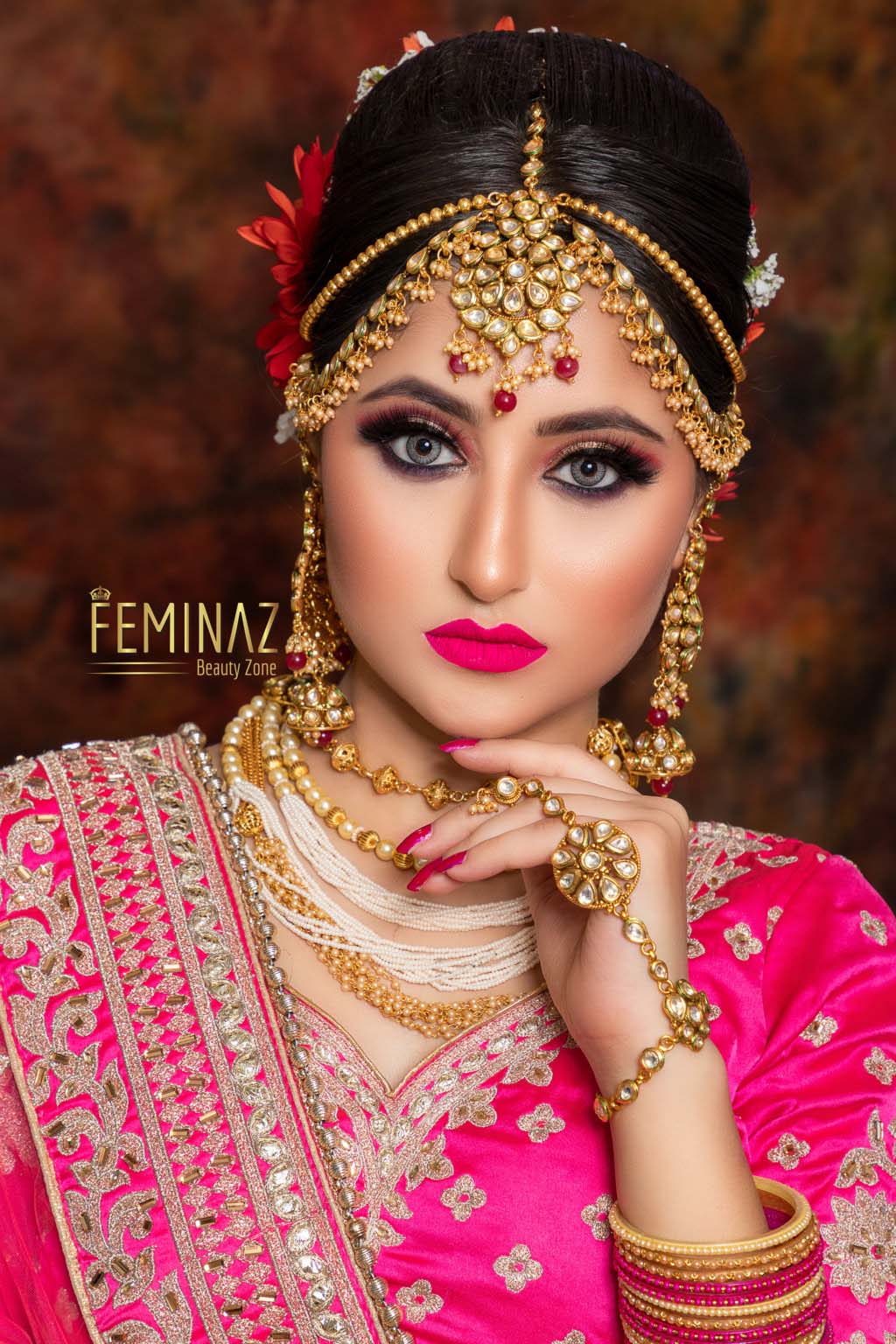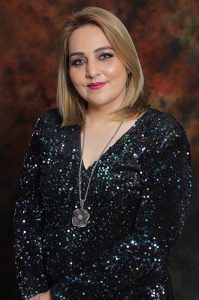 Her makeup artistry can do wonders and give a 360° transformation to your style statement using the best-imported makeup products out there clubbed with modern techniques such as Airbrush makeup and HD makeup.
All the memories of your Wedding Day will be stored as photographs and videos to remain with you forever, she believes in adding extra magic to them through her work. From a spotless skin to the perfect eyes, your makeover is sure to turn all heads at every occasion when the best makeup artists in Delhi NCR are at work.
Whether you pick a look from her vast portfolio or choose to go a different way, all the needs can be taken care of through our pre-date planning and makeup trial services.
From your wedding makeup to dress to jewellery, we provide a complete walkthrough for the bride-to-be. You can sit back with full confidence when you choose Mrs. Pooja Sharma, the top rated and reviewed makeup artist in Delhi NCR, India. 
Enjoy Your Good Times, Perhaps Feel More Beautiful
at YOUR Location on YOUR Special Day
Makeup Artists Price List
Bridal Makeup by Mrs. Pooja Sharma
$265 +
18000+ INR
Bridal Makeup
$125 +
8500+ INR
Bridal Makeup - HD
$145 +
10000 + INR
Bridal Makeup - Airbrush
$189 +
12999+ INR
Sagan MakeUp
$90 +
6500+ INR
Engagement MakeUp
$90 +
6500 + INR
Reception MakeUp
$115 +
8000 + INR
Wedding Guest Makeup
Available
Please Ask
Trial Makeup (Paid)*
Available
Please Ask
Party MakeUp
$48 +
3500 + INR
Party Make-Up - HD
$59 +
4200 + INR
Party Make-Up - Airbrush
$63 +
4500 + INR
Light Makeup Without Hairdo
$28 +
2000 + INR
Farewell MakeUp
$25 +
1500 + INR
Saree Draping / Dress Setting
$4 +
200 + INR
Above are In Makeup Studio Price List, Effective for 2020 Only. Please Inquire for Freelance Makeup Artists Price List.
Visit: Makeup Studio
 ADDRESS
A-129, Sector 19, Dwarka, Behind Vardhaman Crown Mall, Dwarka, New Delhi-110075
Contact: 098184 70966
Email: pooja@feminaz.in
Please indicate a suitable time through Appointment Form or Call Between 10.00 am – 8.00 pm to confirm the appointment.
Opening Hours
 ALL DAYS OPEN
Monday:     10:00 am – 8:00 pm
Tuesday:     10:00 am – 8:00 pm
Wednesday: 10:00 am – 8:00 pm
Thursday:    10:00 am – 8:00 pm
Friday:        10:00 am – 8:00 pm
Saturday:    10:00 am – 8:00 pm
Sunday:       10:00 am – 8:00 pm